Dog stars on the red carpet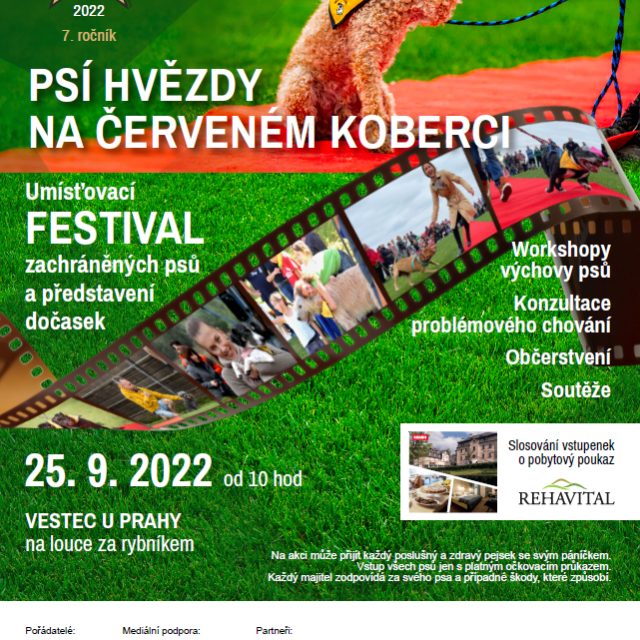 On Sunday, 25.9.2022, the Dog's Most Loyal Friend will hold the 7th annual placement festival of rescued dogs and the introduction of temporary dogs. Dog stars will be presented from 10 am on the meadow behind the pond in Vestec.
You can look forward to dog training workshops, problem behaviour consultations or competitions. Refreshments provided.