Complete closure of K Jahodárně Street in the section Na Spojce-Na Suchých for reconstruction for 6 months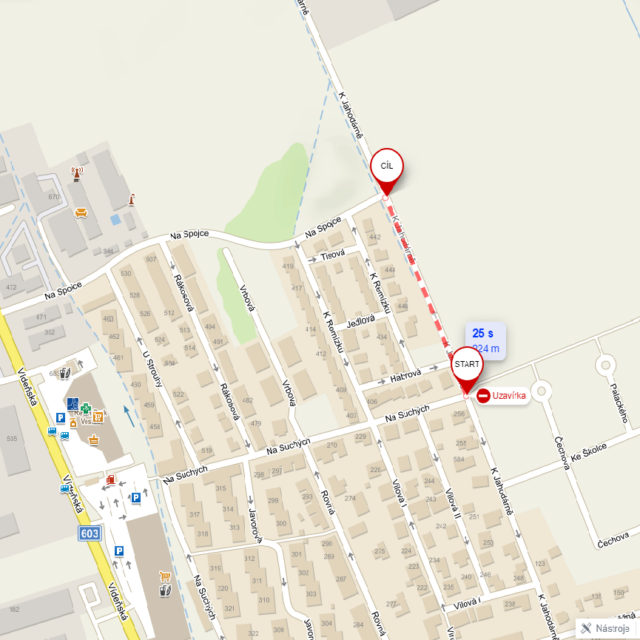 From Wednesday 5.1.2022 until 30.6.2022 the road K Jahodárně street in the section Na Spojce - Na Suchých will be closed for all traffic due to the reconstruction of this road. The reconstruction will start with milling of the road and relocation of utilities, after which the reconstruction itself will begin.
During the entire construction period, the passage from Na Spojce Street to the Agro Jesenice and ČOV Vestec site will be secured. In the southern section of the road K Jahodárně (Na Suchých - Vestecká) there will be two-way traffic along its entire length. The roads will be marked with appropriate traffic signs.
Permit_reconstructionKJahodarne.pdf