Introduction of the village
Thanks to its location, Vestec is one of the most attractive suburban locations in the vicinity of Prague. The original rural development has been followed by new residential areas since the 1990s. Along the Vídeňská road, commercial construction has developed.
The so-called green spine around the Vestecký Pond with leisure activities for young and old, the Avenue of Freedom, a cycle path and a planetary nature trail remained a quiet zone.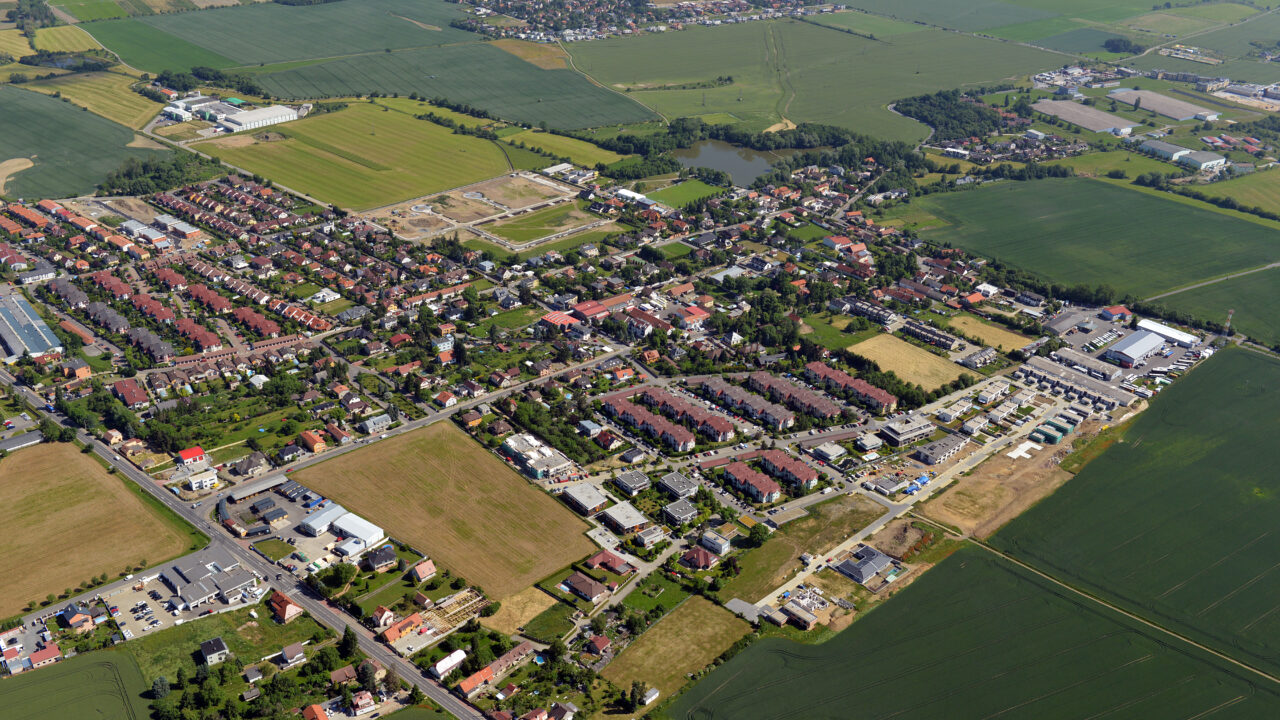 The original cadastre of the village extended to the church in the neighbouring village of Hrnčíře. Now part of this area is attached to the cadastre of Prague 11 and part to the cadastre of Jesenice. In the area near Hrnčíř, which remained in the cadastre of the municipality of Vestec, there are currently about 50 family houses and an area intended for the development of residential construction, which is already being stopped. The site is separated from the central part of the village by agricultural areas.
The municipality of Vestec is a Type I municipality, its designated municipal authority is the Jesenice Municipal Office (Type II municipality), and the municipality with extended jurisdiction is Černošice (Type III municipality).
Gallery