In this section you will find all drawings of the Vestec Municipal Master Plan and relevant texts as of the date of publication, i.e. 31 January 2018.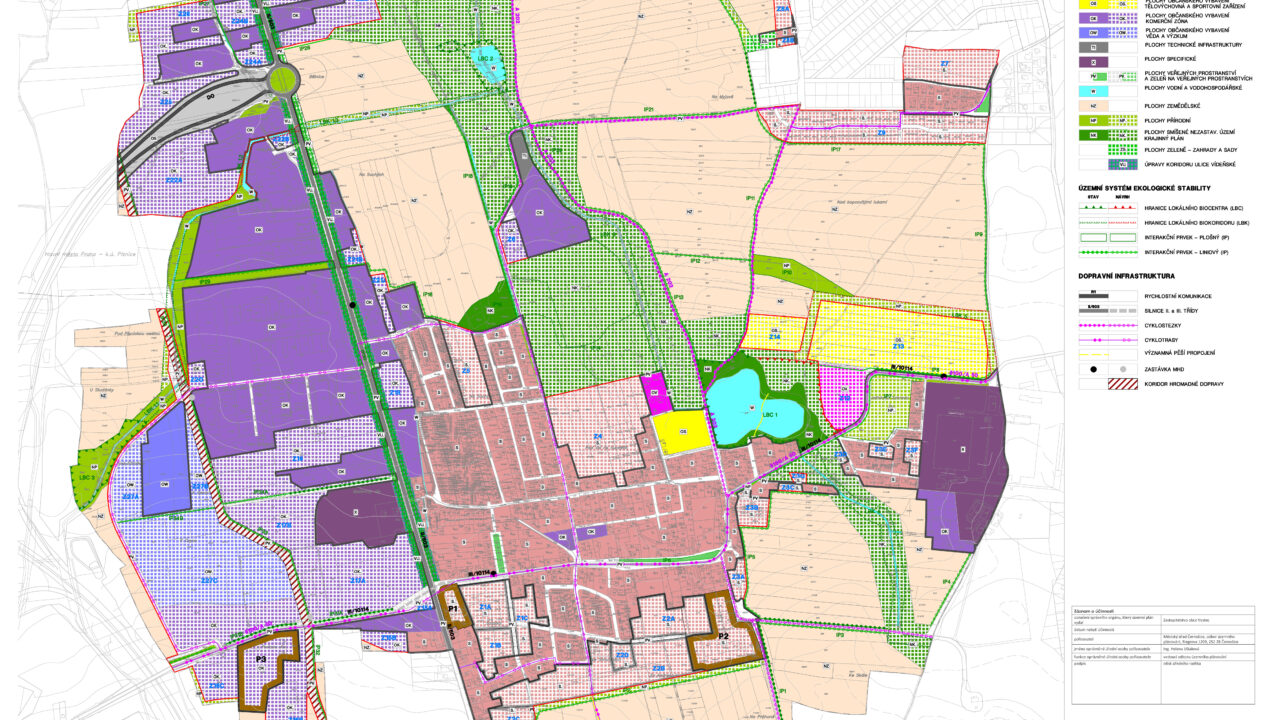 Text part of the current Vestec Municipality Master Plan
Drawings of the Vestec Municipality Master Plan
Drawings of the Vestec Municipality Master Plan
Strategic Development Plan of the Municipality of Vestec (approved 16.12.2020)
The Strategic Plan is a conceptual document which, based on a detailed analysis of the territory (the current development of the municipality, the demographic and economic situation of the municipality, the weaknesses and strengths of the municipality, etc.), defines the main directions of the municipality's development within a set time horizon (for the years 2021-2025). The strategic plan sets out the objectives, priorities and specific measures for the main areas of life in order to achieve these objectives. The strategic plan also aims to define and coordinate the common interests of the municipality, the inhabitants of the municipality and business entities in order to achieve the overall prosperity of the municipality. The strategic plan will also serve as a basis for grant applications.
Green Spine as part of the Landscape Plan (2014)
A unique project that boldly connects previously separate biocentres and non-functioning biocorridors of our municipality in one continuous landscape element comprising several retention basins, mature vegetation or floodplain meadows. It gives space for wildlife in the immediate vicinity of human dwellings, and it gives people space for recreation and relaxation in the midst of nature.
Read more about The green backbone of Vestec
Previous zoning plan
The zoning plan was in effect from 2002 to January 2018. With the approval of the new zoning plan, it expired, as did all zoning studies related to it. For information on the "old" zoning plan, please contact the building department of the Jesenice Municipal Office or the Vestec Municipal Office.