Post office partner Vestec
The Post Office Partner Vestec can arrange:
receipt and dispatch of letters and parcels
receipt and payment of postal orders
payment of pensions
SIPO payments
sale of postal stationery and goods
selected banking services
sale of stamps
sale of instant lottery tickets
Receiving Package In Hand
Parcel To Mail storage
also functions as a Packing House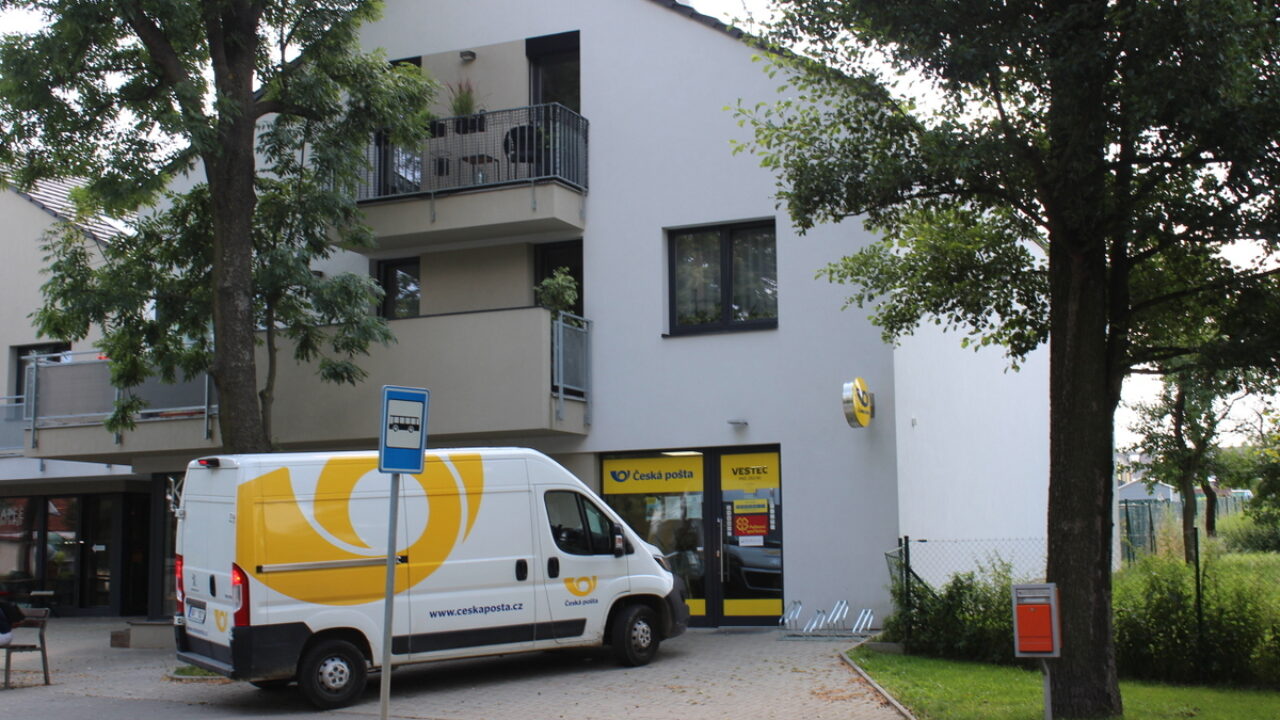 Contact details
Post Office Partner Vestec - independent post office with the function of Post Office Partner
At the Rough 650
252 50 Vestec
POSTAL CODE: 252 50
Opening hours: Mon-Fri 8:00 - 12:00, 13:00 - 18:00
telephone contact: 313 035 508, 603 873 399
Post Partner is a full-fledged alternative to mail. The difference lies in the fact that it is operated by a third party, not by the Czech Post. In terms of the basic postal services provided, there is no difference between a branch and a Partner Post Office. However, our Post Office Partner Vestec does not offer Czech POINT services, nor verification of documents and signatures. These matters can be dealt with at the municipal office.
Did you know that Posta Partner Vestec was awarded the title "Friendly Post Office" in May 2018? Read the article.