New information panel and electronic official board in one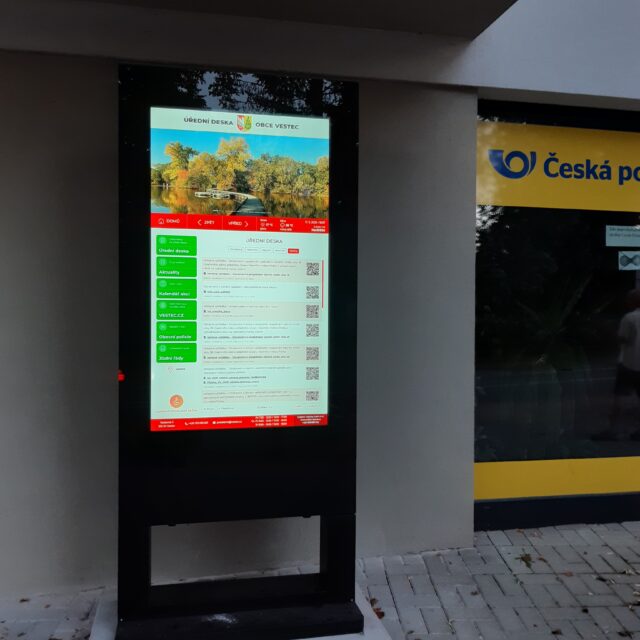 At the end of August, an electronic official board was installed at the Vestec post office, where you can conveniently find all official documents, but you can also see upcoming cultural events in the village and its surroundings, the Vestec municipality website, contact the municipal police and you can also find bus timetables.
We hope you will enjoy the new panel and find it interesting. Be sure to check it out.