Aid to Ukraine / Important information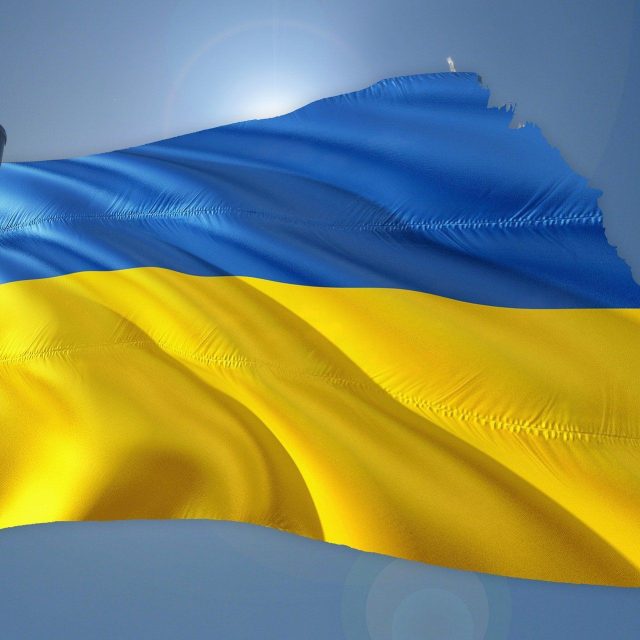 Updated 04.05.2022
INFORMATION FOR CITIZENS WHO WANT TO HELP
Aid to Ukraine should be targeted, organised and, above all, long-term. If you want to contribute financially, materially, offer accommodation or transport, psychological or legal assistance, check the website stojimezaukrajinou.cz. This website provides an overview of everything you can do to help Ukrainians coming to the Czech Republic.
To offer alternative accommodation, you can contact the information line of the Central Bohemian Fire Brigade: 950 870 420, send an offer to the email of the Central Bohemian Region pomocukrajine@kr-s.cz, or insert your offer on the site pomahejukrajine.cz.
If you feel like volunteering to lend a hand, choose from offers of volunteer help (not only interpreting) on the national portal vlnapomoci.cz.
You can still contribute financial contributions to collections organized by verified organizations:
Czech Red Cross – Account: 333999/2700, variable symbol 1502; in cooperation with the Ministry of Foreign Affairs, provides medical supplies
People in Need - Account: 0093209320/0300; humanitarian aid to people affected by the war
Charity Czech Republic - Account: 55660022/0800

, 

variable symbol 104; basic needs for people affected by the war
Embassy of Ukraine in the Czech Republic has a bank account (304452700/0300) to which funds can be sent for the subsequent purchase of defence equipment. Link to the office's Facebook page here.
Or take advantage of "Constellation of aid to Ukraine" and buy charity vouchers from 100 CZK for UNICEF, People in Need, Post Bellum, ADRA, Charity of the Czech Republic.
INFORMATION FOR UKRAINIANS IN THE CZECH REPUBLIC
ASSISTANCE TO UKRAINIANS
Basic information on how to proceed and where to go is available on the website Ministry of the Interior. Telephone line
974 801 802

, and on the web nasiukrajinci.cz
The basic information on what jobs are available and where to go is on the website Ministry of the Interior Help. Telephone line with additional information for citizens of Ukraine:
+ 420
974 801 802

, Our Ukrainians - Information on how to help (nasiukrajinci.cz)
Each region in the Czech Republic has established its Regional Assistance Centre for Ukraine (KACPU), which offers comprehensive services from arranging residency, health insurance, psychological assistance or help with finding housing and work, information about the education system, etc. These are contact point and first point of contact for Ukrainian residents, who get into the Czech Republic. Interpretation provided.
People should use all Regional Assistance Centres, not just the one in Prague, which is the busiest and has been refusing new arrivals in recent days. A list of all assistance centres can be found at here.
Public transport in Prague and the Central Bohemian Region is adjusting the conditions for free transport for citizens of Ukraine from 1 May 2022. Information leaflet.
Contacts to help people from Ukraine in the Central Bohemia Region and Prague.pdf
Aid for Ukrainians coming to the Czech Republic.pdf
Activities for children from Ukraine and their mothers looking for a new or temporary home in the Czech Republic. The aim is to give new arrivals as peaceful a start as possible and invite them into local communities.
Visit the Regional Data Centre KACPU
As Ukrainians coming to the Czech Republic, you can register here, apply for a special long-stay visa, get medical insurance or get information about employment. You can get help with accommodation and other assistance.
We recommend you to visit KACPU, because here you can find everything you need to know. Officers of the Police for Foreigners and the Department of Immigration and Migration Policy (OAMP) will be at your disposal, as well as officers of the Health Insurance Company (VZP) and the Labour Office. The addresses of KACPU in each region can be found below on this page.
With children under the age of 15 it is not necessary to go to the Regional Assistance Centre. If you have a secure home and safe care for them, we recommend that you do not take them to KACPU. You only need to come to the workplace with a legal document or a birth certificate. We recommend that you take a passport size photo of them with you. Please do not leave any documents you came with or that you received from the Czech authorities.
Free transportation of Ukrainian citizens from 1. 5. 2022. All other citizens of Ukraine, who do not meet the above conditions, are obliged to pay for the journey according to the Tariff of the Holiday Integrated Transport.
ASSISTANCE TO PEOPLE FLEEING UKRAINE - pdf version
ASSISTANCE FOR UKRAINIANS COMING TO THE CZECH REPUBLIC - pdf version
REGIONAL ASSISTANCE CENTRES IN UKRAINE - pdf version
The request for non-refundable one-time assistance in case of threat to the lives of Ukrainian citizens who came to the Czech Republic after the war is being considered. Humanitarian aid.
The points of employment can be found here: www.uradprace.cz/web/cz/krajske-pobocky
Activity book for children from Ukraine and their motherswho are looking for a new home or a one-hour home in the Czech Republic. The aim is to give newcomers a smoother start and invite them to the local communities.